Life cycle cost (LCC)
The initial cost of pumping equipment is often a very small part of the total life cycle cost. An LCC analysis is therefore a very appropriate way of comparing different technical alternatives in the design of a pumping system and making a financial justification.
A very well documented LCC guide has been published and is available from the Hydraulic Institute and Europump; www.pumps.org and www.europump.org (Ref ISBN 1-880952-58-0). This guide explains how the operating costs of a pumping system are influenced by system design and shows in detail how to use a life cycle cost analysis to make comparative cost assessments. Many case studies have been developed in the guide to train the engineer in the LCC method.
The life cycle cost represents the total expenses to purchase, install, operate, maintain and repair a pumping system during its lifetime. Down time and environmental costs are also considered.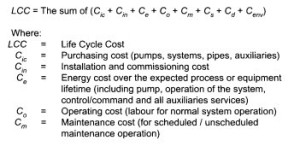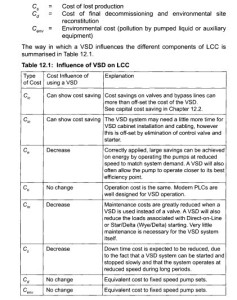 Related posts: