IMPEDANCE TRANSFORMATION THROUGH A TRANSFORMER
The impedance of a device is defined as the ratio of the phasor voltage across it to the phasor current flowing through it.

Since a transformer changes the current and voltage levels, it also changes the impedance of an element. The impedance of the load shown in Fig. 3.3b is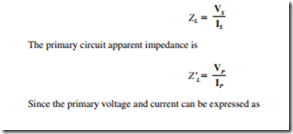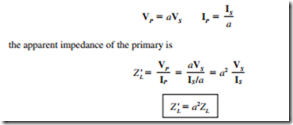 It is possible to match the magnitude of load impedance to a source impedance by simply selecting the proper turns ratio of a transformer.
Incoming search terms:
---
Related posts: